Poemas y canciones

-Archivo PDF con letras completas en castellano e inglés / PDF file with all the lyrics in english and spanish. Descargar aquí / download here:

Letras completas / complete lyrics 1988-2018

Selected Lyri
c
s 1988-2018
-Letras en castellano y en inglés del último album "AMOR SIN TITULO (UNTITLED LOVE)". Descargar aquí / download here:

"AMOR SIN TITULO (UNTITLED LOVE)" - Letras / Lyrics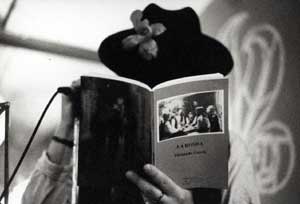 2.
letras completas.
(Letras completas de canciones y poemas musicados de Garcín, entre 1989 y 2011.
Coming soon a PDF file with all the lyrics in english and spanish.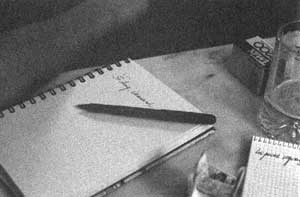 "No sólo el amor, los campos y el brillante rostro del peligro,
sino también el sacrificio, la muerte y el inmerecido sufrimiento, que se soporta con humildad, despiertan en nosotros la vena poética (...)
Quizá hayamos oído demasiadas cosas insignificantes. Aquí está la puerta, allí el aire libre. Itur in antiquam silvam
(Se fue al antiguo bosque)."
Robert Louis Stevenson, "A la luz de una linterna"


Poemas y canciones: Fernando Garcin (c) 1989-2011.